Brad Pitt and Angelina Jolie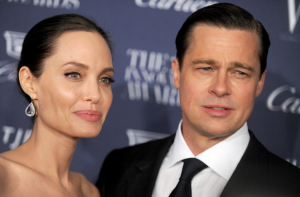 The news of perfect couple´s divorce came as a surprise to everyone. A golden couple of Hollywood met on the set of Mr. & Mrs. Smith in 2004. After Brad had finalized his divorce from Jennifer Anniston, the couple confirmed the rumors of their relationship and showed incredible chemistry. They were married only two years before they declared their divorce. In September 2016, Jolie files for a divorce, just a month after their privately celebrated their wedding anniversary in Los Angeles. Apparently, the couple could not agree on the parenting methods used for their six children, even though there are many other rumors including Pitt´s cheating and alleged substance use, on top of their hectic schedules and Brad´s relationship with Angelina´s father. Custody negotiations over the children will continue in 2017.
Johnny Depp and Amber Heard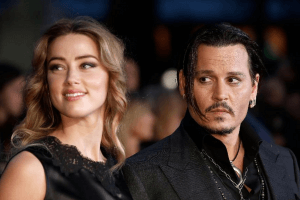 After the split with Vanessa Paradis, Johnny Depp was quick to jump in marriage with Amber Heard. The famous actor and actress met on the set of The Rum Diaries in 2009, and it seemed that couple is happily in love. They married in February 2015, which was another sign that Johnny was madly in love with his partner. However, allegations of domestic abuse proved different, and the two filed for divorce after only 15 months of marriage. After all, Vanessa and Lily-Rose came to Johnny´s defense and said that Amber´s allegations were outrageous, while she is granted restraining order from Johnny.
Chris Martin and Gwyneth Paltrow
After more than ten years of marriage,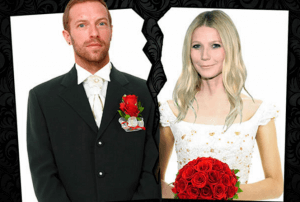 everyone thought that the Oscar-
winning actress and the Coldplay frontman will live happily ever after. For over a decade, they managed to accomplish great success in both private and personal fields. Unfortunately, their busy schedules and different career paths caused their parenting suffers, as well as their love life. However, the couple decided to stay friends and be a part of their children´s lives, and have vacations for the whole family. However, this does not seem to be a great option for Chris who claims that the divorce is "weird one" and that he is extremely depressed.
James McAvoy and Anne-Marie Duff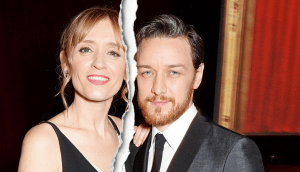 The stars of Shameless married in 2006, and for almost ten years they were considered to be one of those perfect celebrity couples. Career path and successful roles of both partners may have caused that the couple does not enjoy "normal life" as previously stated and lead McAvoy and Duff to declare their marriage split in May 2016 after an agreement. This news came as a shock to showbiz world. Nevertheless, they decided to continue as friends and even live together for the benefit of their 5-year-old son, Brendan.
Liev Schreiber and Naomi Watts
Once a lovely and happy couple,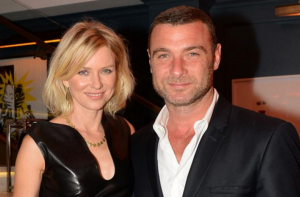 Liev and Naomi announced their split in
September 2016 after eleven years of their relationship. Schreiber and Watts, who have two children together, never reached the agreement to marry and were on shaky legs the last couple of years. Finally, the couple released the statement together in which they declared that the best way for their family is to continue as a separate couple and asked the public to respect their privacy. According to some sources, the actress was not ready to settle.